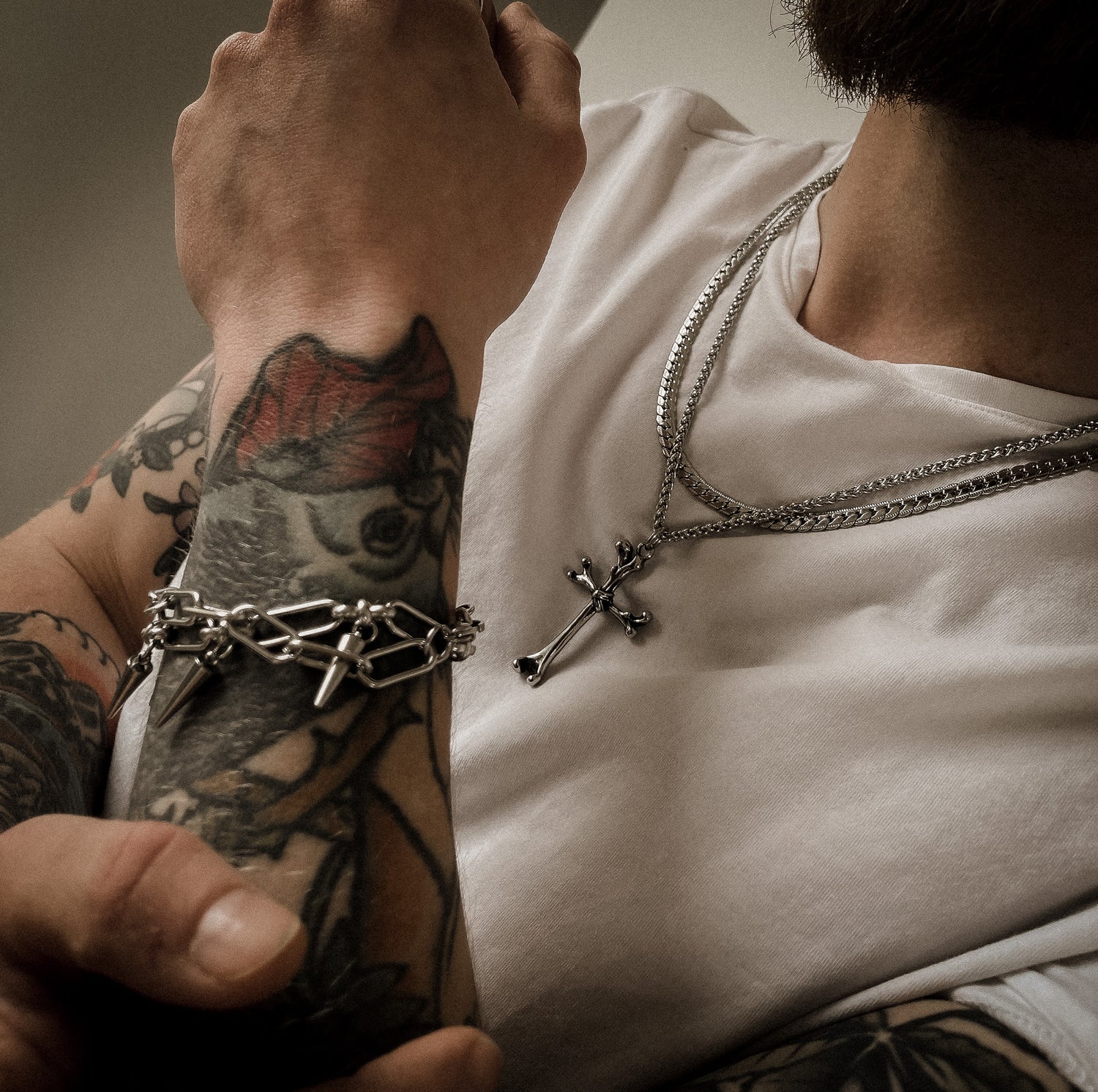 The rise of men wearing gothic jewellery has boomed over the past year, despite being a staple to many for years it is only now becoming an essential part of any man's wardrobe. In the sea of stainless steel jewellery, you might be wondering where to start looking to find alternative statement jewellery, we're here to give you a life jacket and save you from drowning in the depths.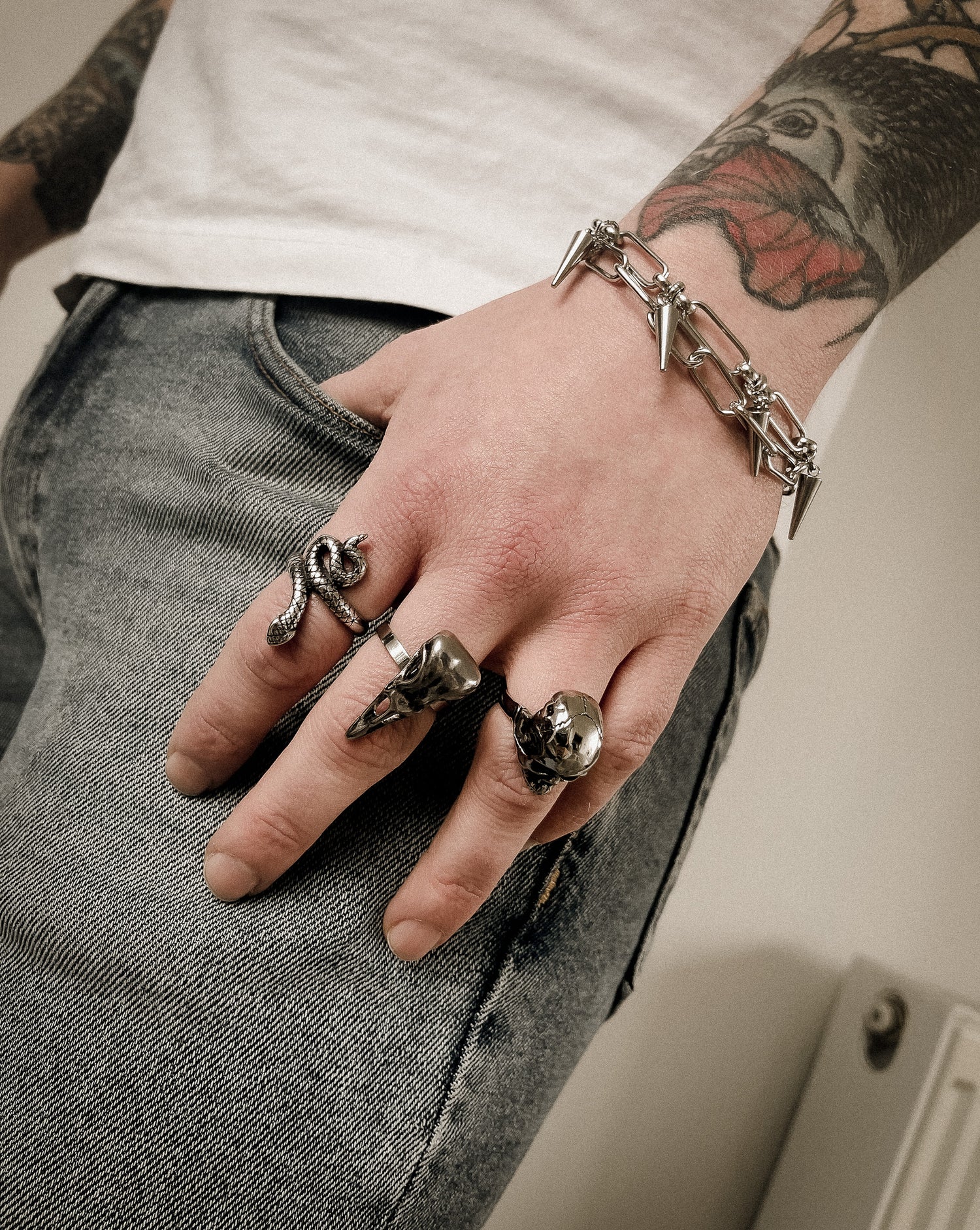 Starting off with an everlasting piece - Skull Rings. Skull Jewellery has been traced all the way back to the 14th Century, and to this day is still a sought-after item. It has always represented things that aren't the norm and has almost become a symbol for those who stand apart and embrace anything dark. Our Hel Skull Ring has become one of our bestselling pieces, it makes a statement, while also telling a story with its Anatomical realness and the tale behind the name - Hel being inspired by the Norse Goddess of death. If Human skulls don't float your boat, Animal skulls are another staple to try - like our Raven.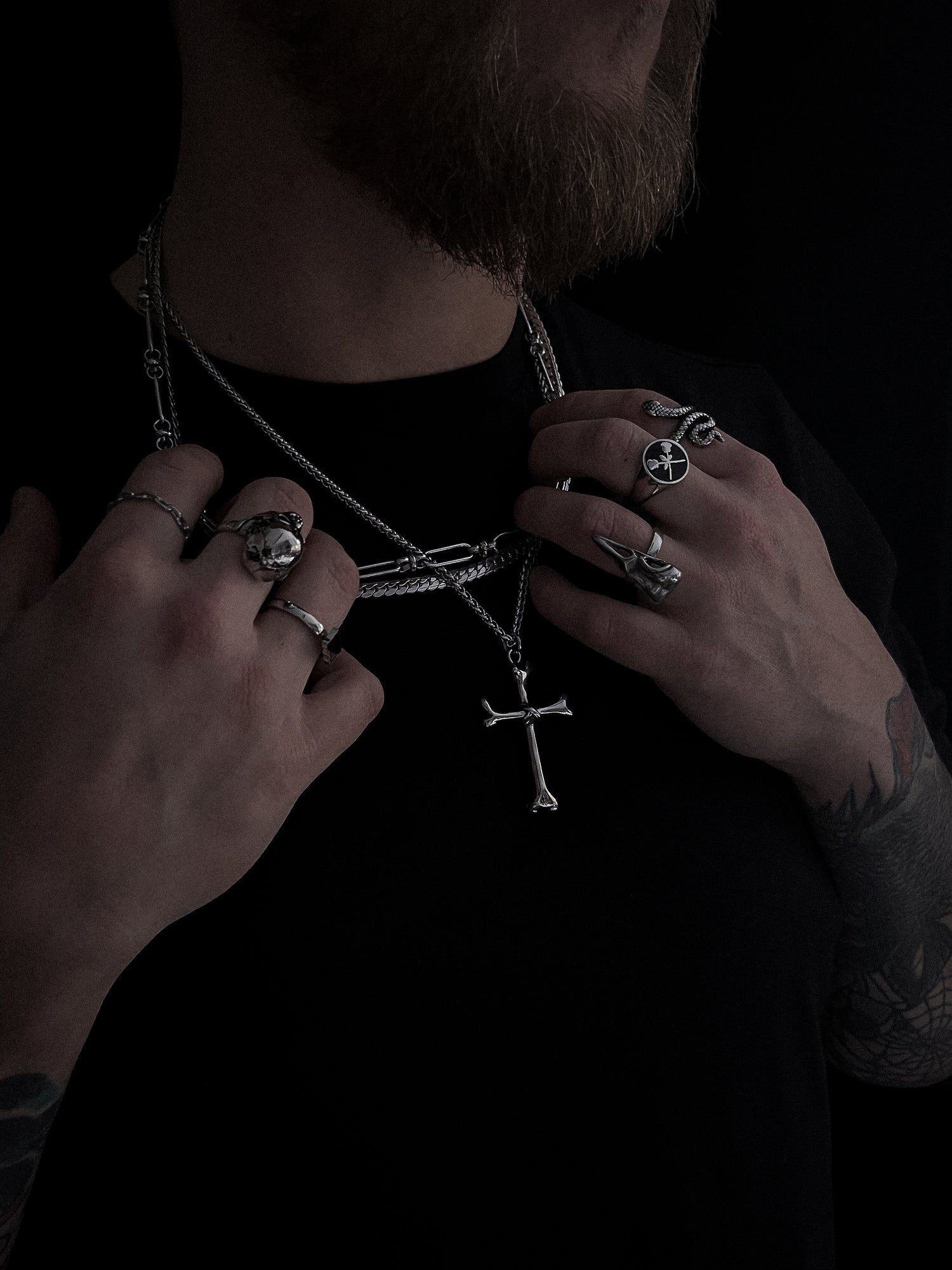 A key to Men's alternative jewellery is layering, chunky pieces can elevate your more understated pieces and create a put-together statement look. Our favourite pieces to put together are Tempress Chain Necklace, Litha Chain Necklace and Osteomancy Bone Cross Necklace. By combining two simple pieces together with a significant statement piece, a gothic maximalist look is effortlessly assembled. 
A staple of men's Jewellery dating all the way back to the Ancient Egyptians is the Signet Ring. They have been used historically to stamp/sign documents often printed with a family crest, some of the most influential documents in history have been stamped with a Signet Ring. Carry on this old as time trend with a Stainless Steel Signet Ring that stands out from the crowd. Our Sephira Signet Rose Ring brings all the elements of tradition while merging with a more edgy look, so Cross your heart and hope to die with our Signet Rose ring. 

Unlock your true self with our Jewellery. Take a risk and get in touch with your dark side with our gothic designs. Discover the unknown!