A Heatwave To Remember
We have always had a soft spot for this festival its the place to be if you want to let your hair down, raise those devil horns and rock out like there's no tomorrow! It's like a magical land of headbanging, mosh pits and epic music.
And let's not forget you amazing lot - you're all an essential ingredient in the Bloodstock recipe for success.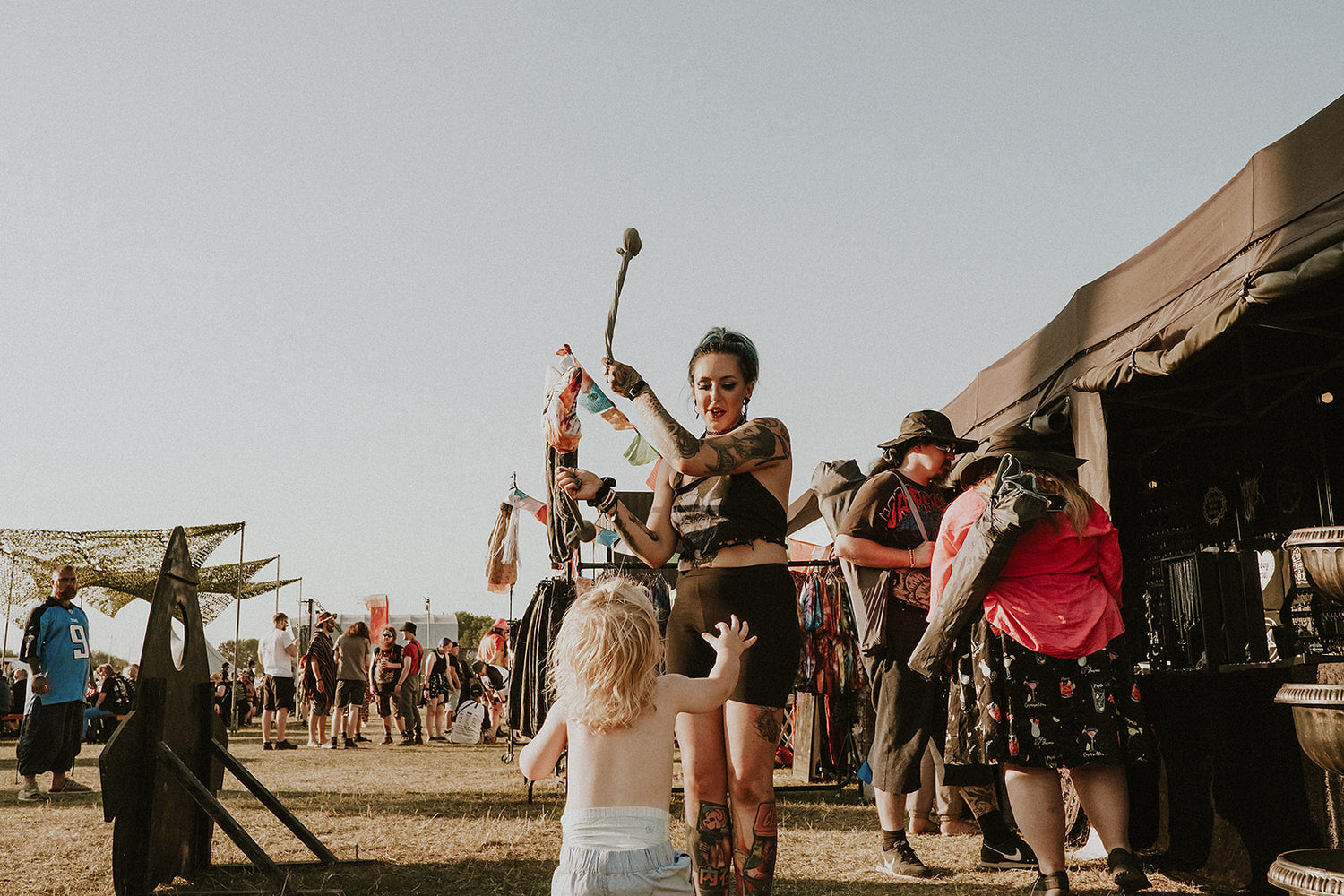 We've experienced some wild weather during festival season, and let's be real, we're in England, so rain, wind, and storms are practically a given. But this year was a whole different ballgame - it was hotter than Satan's sauna!
We went from freaking out about packing our gear to freaking out about being trapped in a scorching hot black tent for five whole days. Talk about brutal!
But hey, on a serious note, we want to give a big shoutout to all of you who took the time to swing by our booth. Whether you were trying to find shade or looking at our cool stuff, or even watching Charlie douse herself in a whole bottle of water (we know you saw it), we felt the love. We know it was rough out there in that blazing hot arena, so thanks a million for showing us some love!
We can't forget to give a massive thank you to our superstar Bloodstock team - we absolutely couldn't have pulled this off without each and every one of them! Huge props go out to Paige, Ryan, Charlie, Jony, Hannah, Becca, and even the littlest team member, Casey. You all rocked it and made this festival experience one for the books!