CHRISTMAS COLLECTION | The beauty of the night sky captured
For this Photoshoot, we wanted to bring the vibes of the Great Goddesses and the beauty of the Night Sky. Supplying us with her ethereal beauty is the model @thrashersasha, and Capturing the magnificence of this 15 piece collection is @Shuttergoclick.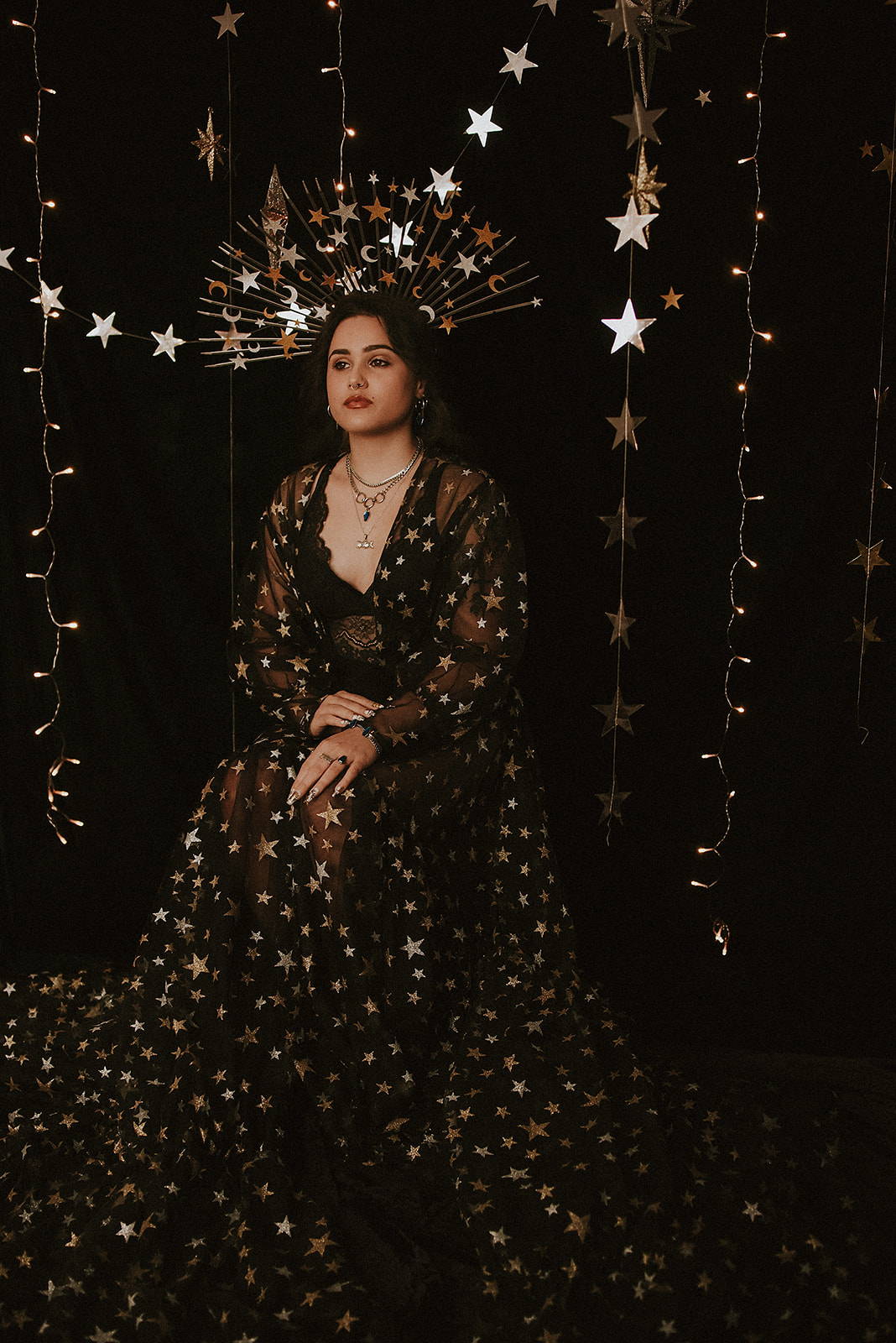 This collection is all about the Moon and its bewitching powers, we channeled its essence into creating the three piece set Aranea - the Latin word for Spider. Encapsulating the Cobweb inside of the Triple Moon Symbol creates a powerful synergy between two very influential Symbols. The Triple Moon represents three stages of womanhood - Maiden, Mother and Crone, and the Cobweb holds a symbolic meaning for Manifestation. Remap your destiny with the help of Aranea.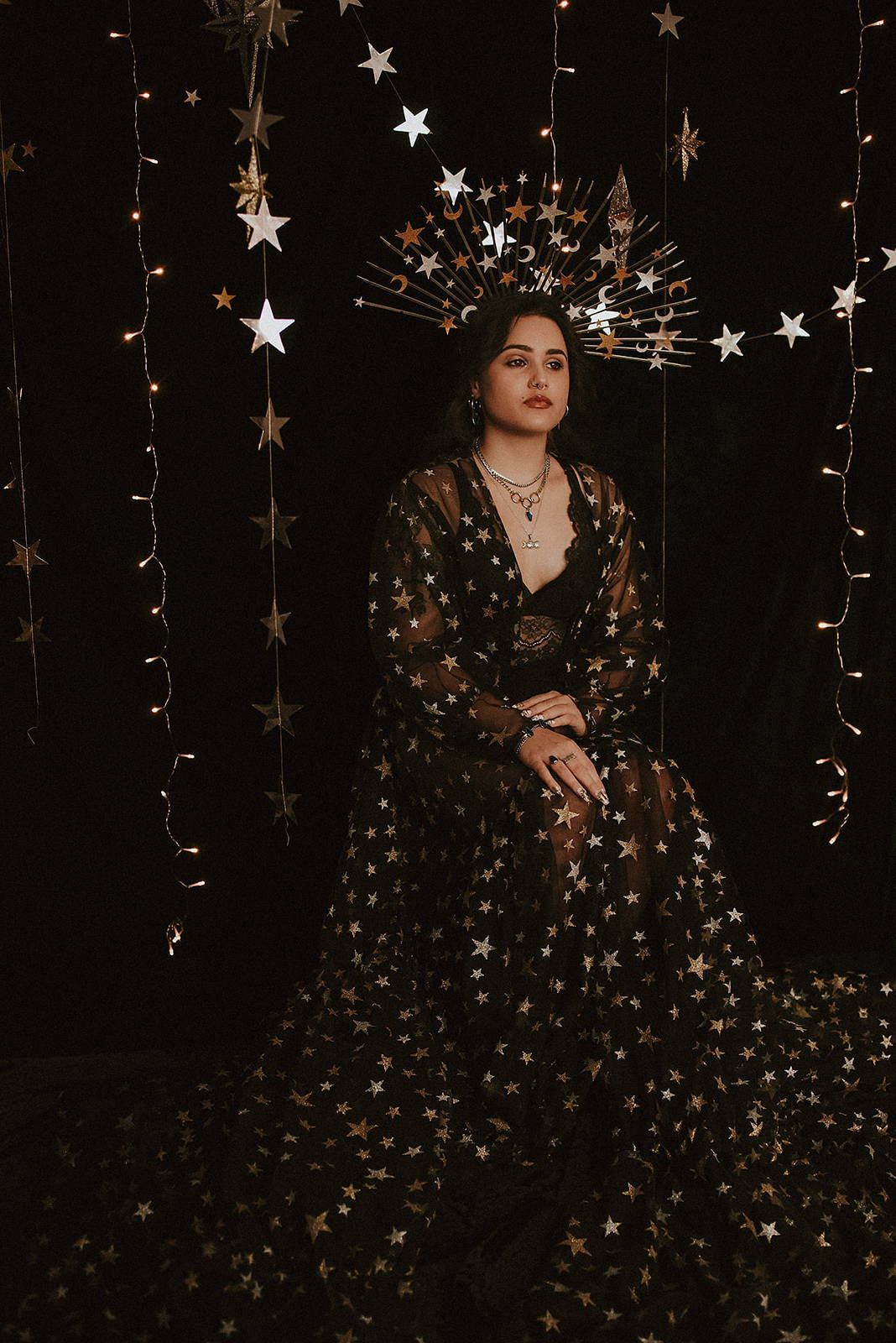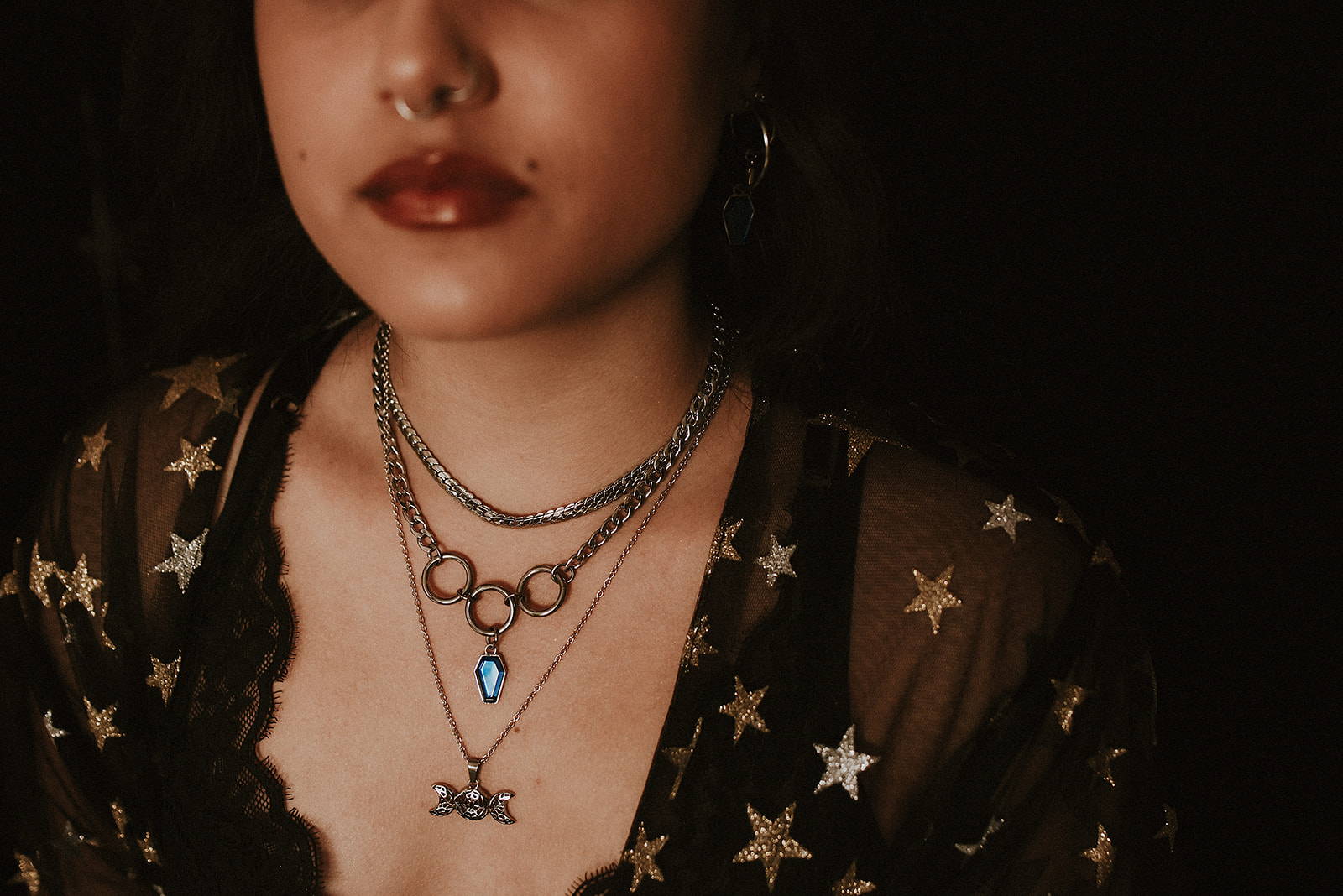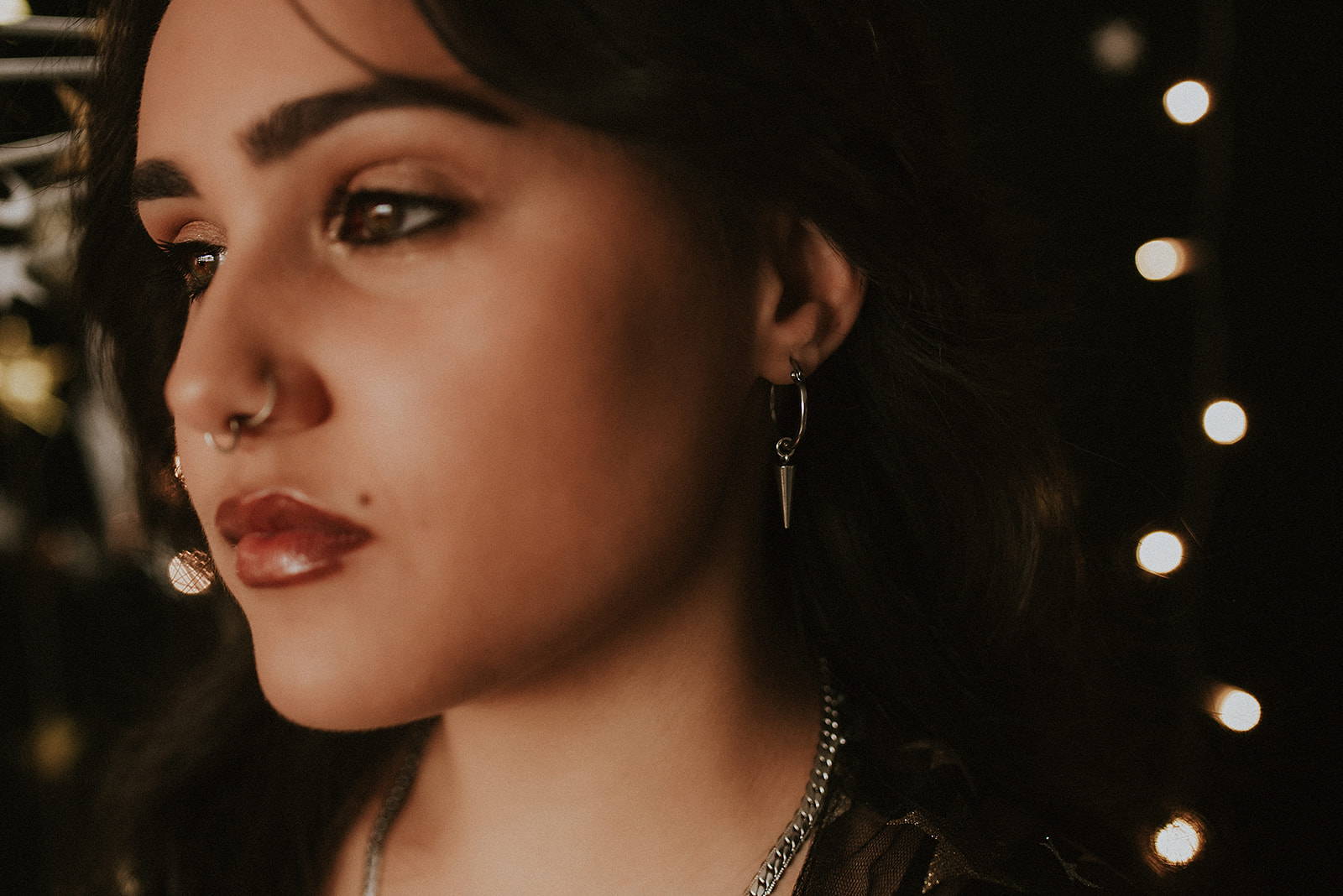 Lunar Crypt is our newest addition to the Crypt Coffin Collection and it's our dreamiest colour yet. Embellish yourself in the colour of the midnight skies with any of the five Lunar Crypt pieces.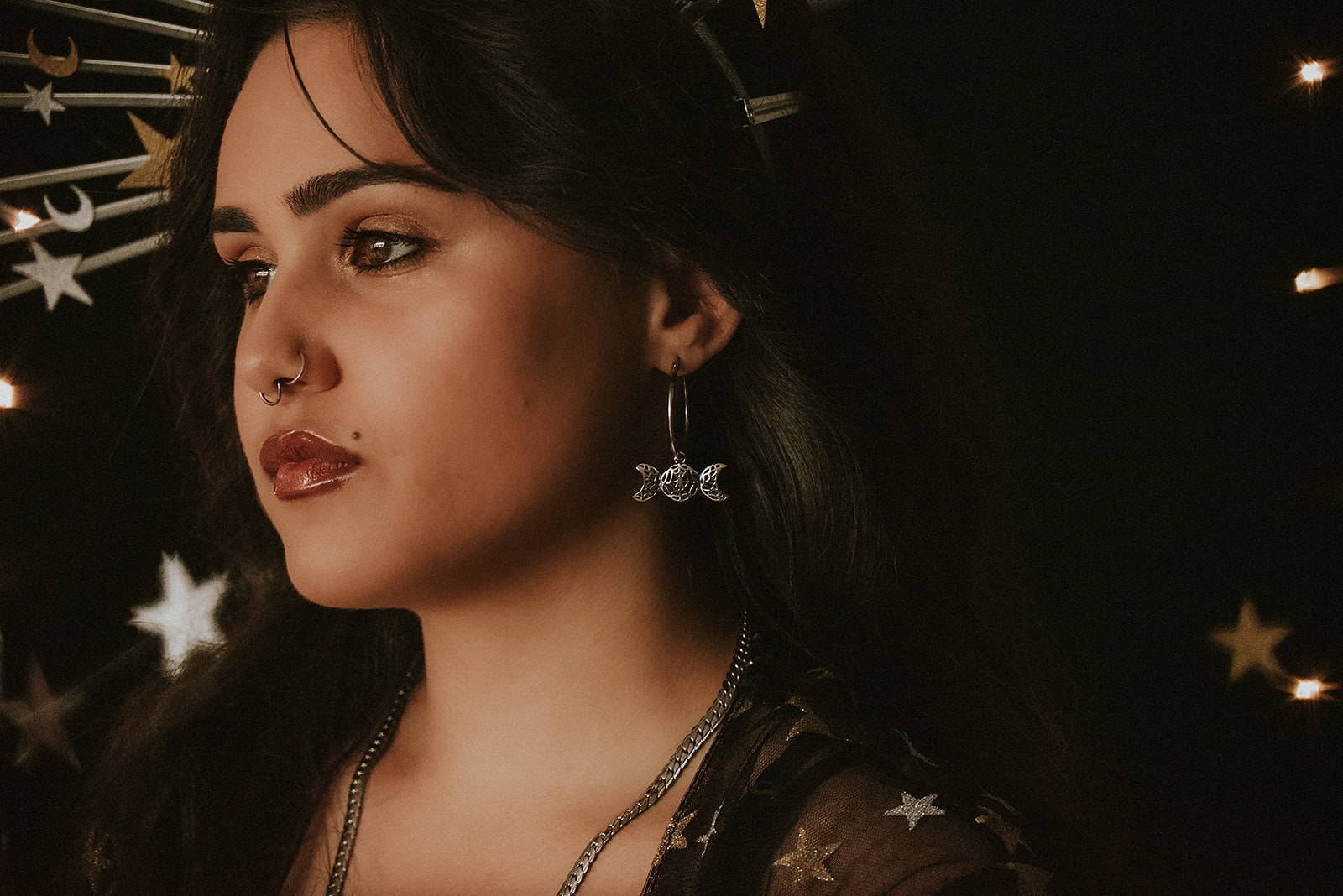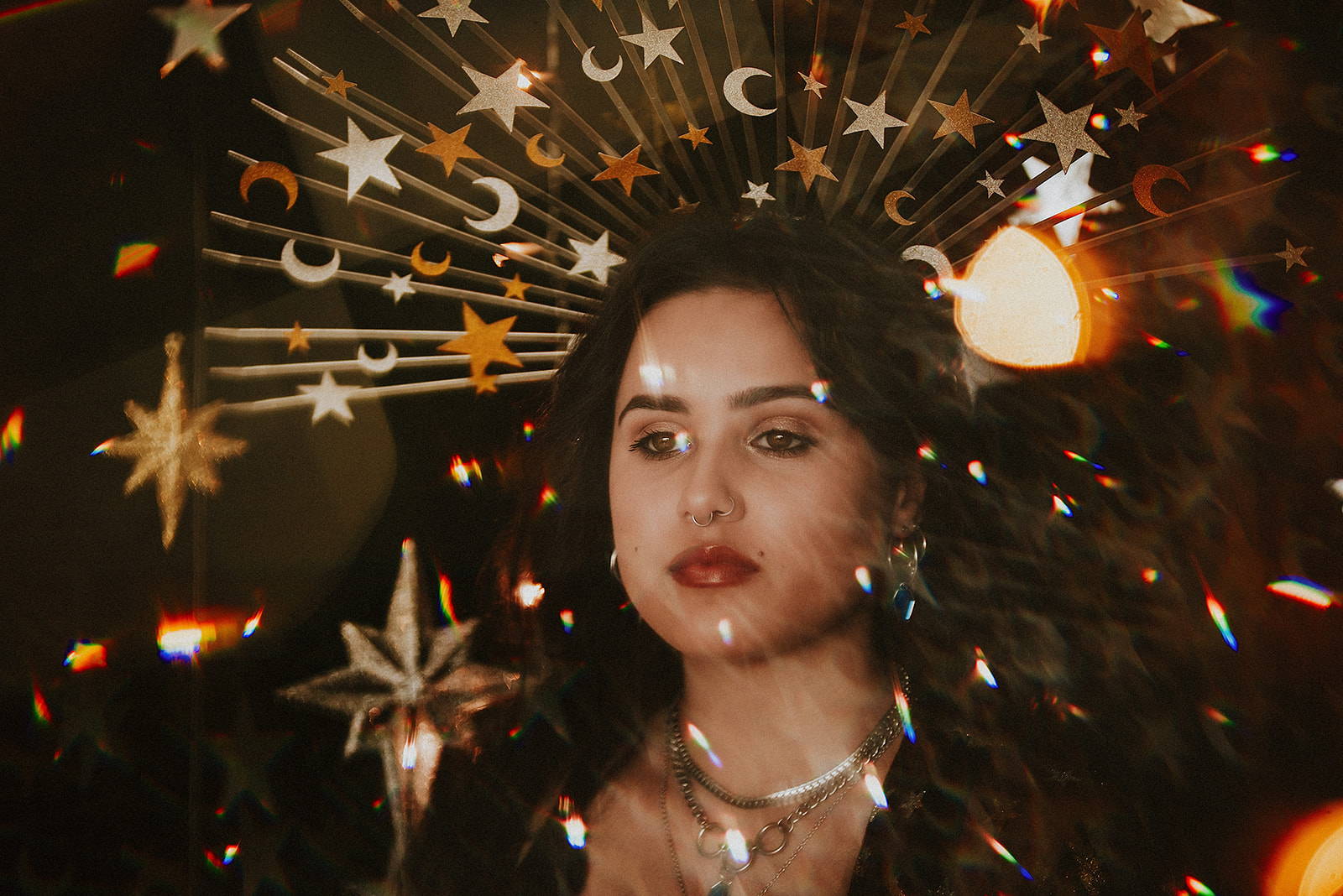 Up next we have Litha, providing you with all the sleekness, so shiny it looks like it's been kissed with Moonlight, with three options to choose from - Necklace, Choker and Bracelet, adorn yourself in the gleaming glow of the moon.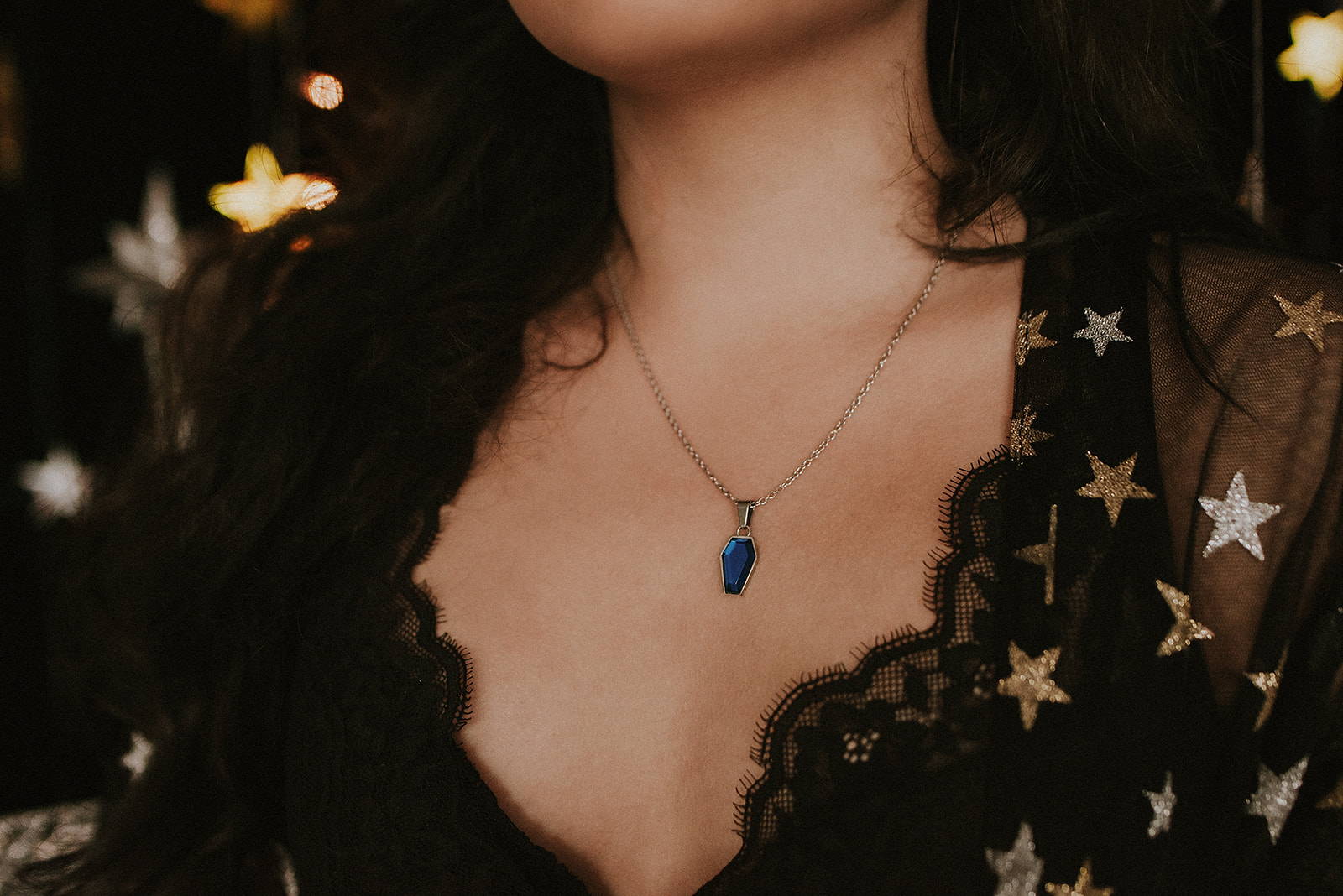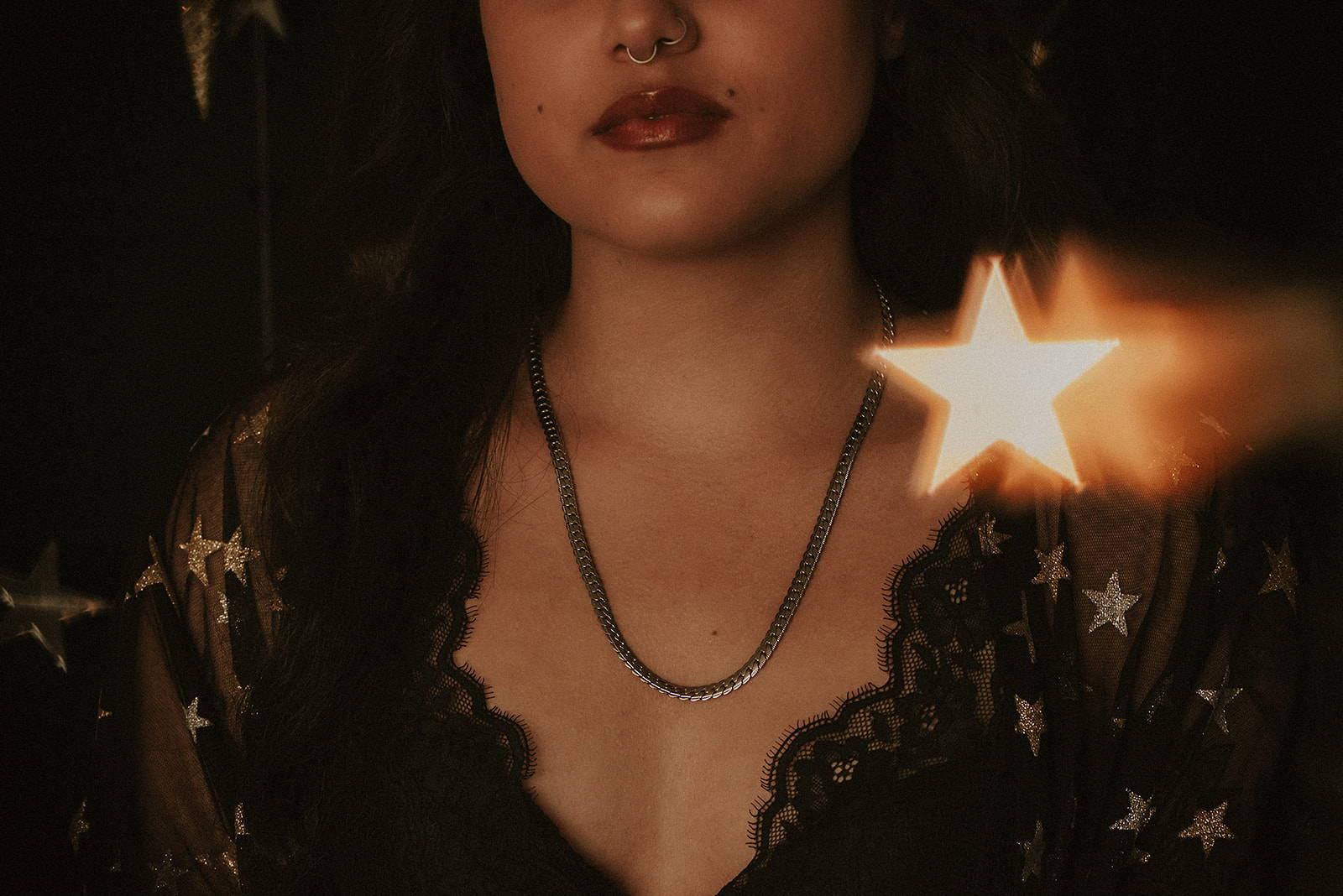 Lastly, we wanted to provide those of you who prefer the darker side of the Moon with a deadlier choice. Make way for Temptress, taking inspiration from the Nocturnal beings of the world, become an image of temptation and release your inner Vampress with any of the Temptress Pieces.