How To Measure Your Ring Size
Struggling to figure out what ring size to buy? Never had your fingers measured before? We're here to help!
This is one question we encounter on almost a daily basis - 'how do I find out what size ring to buy?', so we thought it made sense to put together a quick blog post as a helpful guide for anyone struggling to decide on ring sizes.
First up - How to find out your ring size!
The first option we always suggest to new customers unsure on sizing is to visit a jeweller to have your fingers sized up. However, we know this isn't always an option for some people, especially in a post Covid world! This will however get you the most accurate measurements. If this isn't possible, a plastic ring sizer will do the trick! You can purchase a ring sizer HERE for £2. These are handy to own if you're an avid ring wearer as finger sizes can change over time. They're quick & easy to use. Check out the following video for a step by step guide on how to accurately use one.
Unfortunately, we cannot accurately guess customers ring sizes just from pictures - we wish we could, but until we gain that super power you're best measuring your fingers yourselves!
Lastly, it is possible to measure your fingers using string or a small strip of paper however this is probably the least accurate way to take a measurement. There's plenty of guides on how to do this on YouTube!
Although we're a UK based company, we make our rings in US sizing, which is a more widely used system. Each size translates over in UK sizing & EU sizing, which you can see in our conversion chart. If you know your UK or EU size it can be easily converted using our chart below.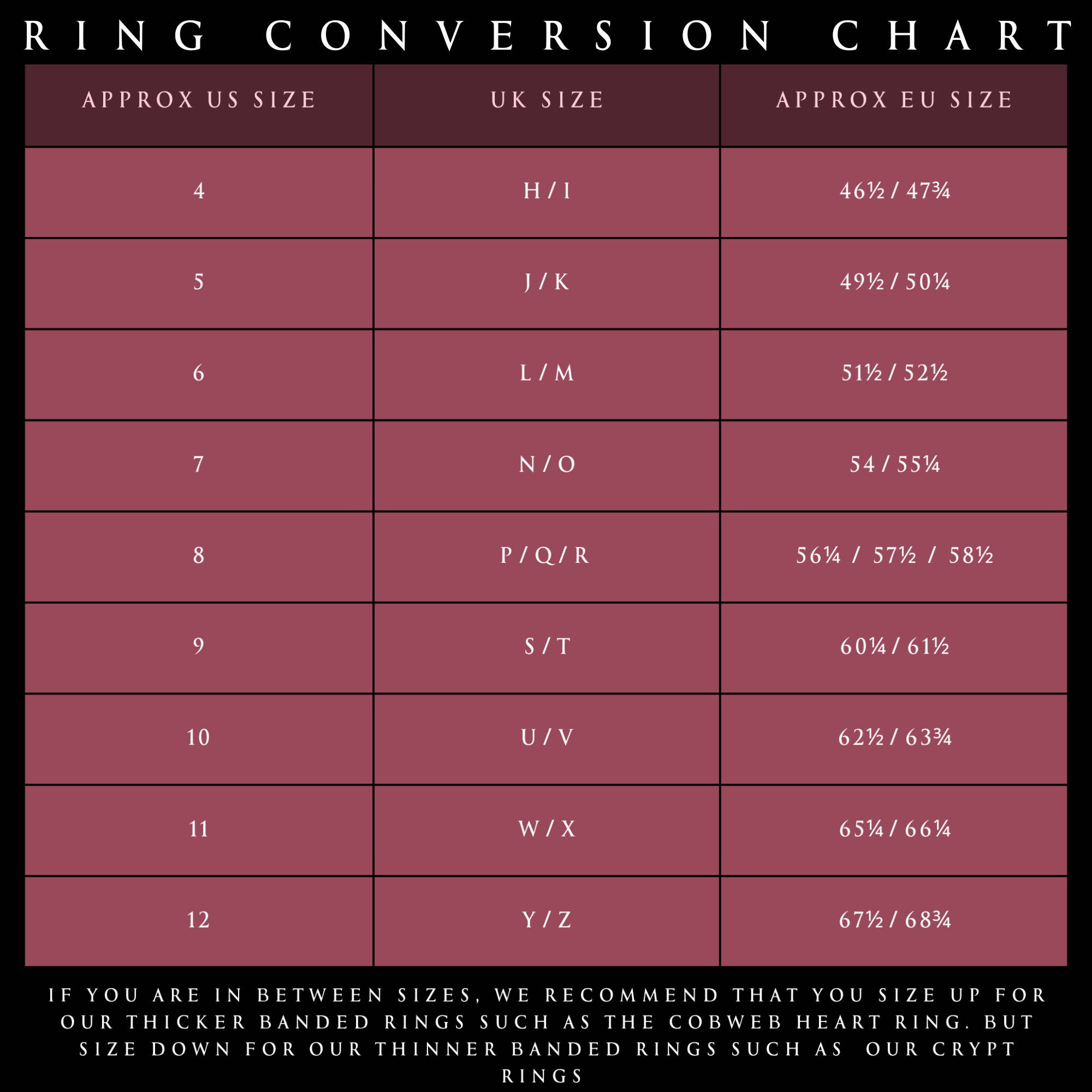 We hope this handy little blog post helps!
Now you can get to the fun part - jewellery shopping!
MLxo