Bloodstock 2022 | A Heatwave to remember

Bloodstock - where do we begin! We've always had a soft spot for this little festival. It's always filled with good times, good music & of course, you lovely lot!
Now we've experienced some crazy weather during festival season, we do live in England after-all! So even our summers are plagued with rain, wind and storms. Well, not this year. This year, was hotter than literal Hell itself.
We quickly went from stressing about packing - to stressing about being stuck in a black gazebo for 5 days in barbaric and down right rude sunshine.
But seriously, we want to thank every single person that took the time out of their day to come by to our stall, whether that was for a browse of our wares, to have a little chat with us or even to watch Charlie pour an entire bottle of water over herself. We know how rough it was in the heat out there in the arena, so we really did feel the love!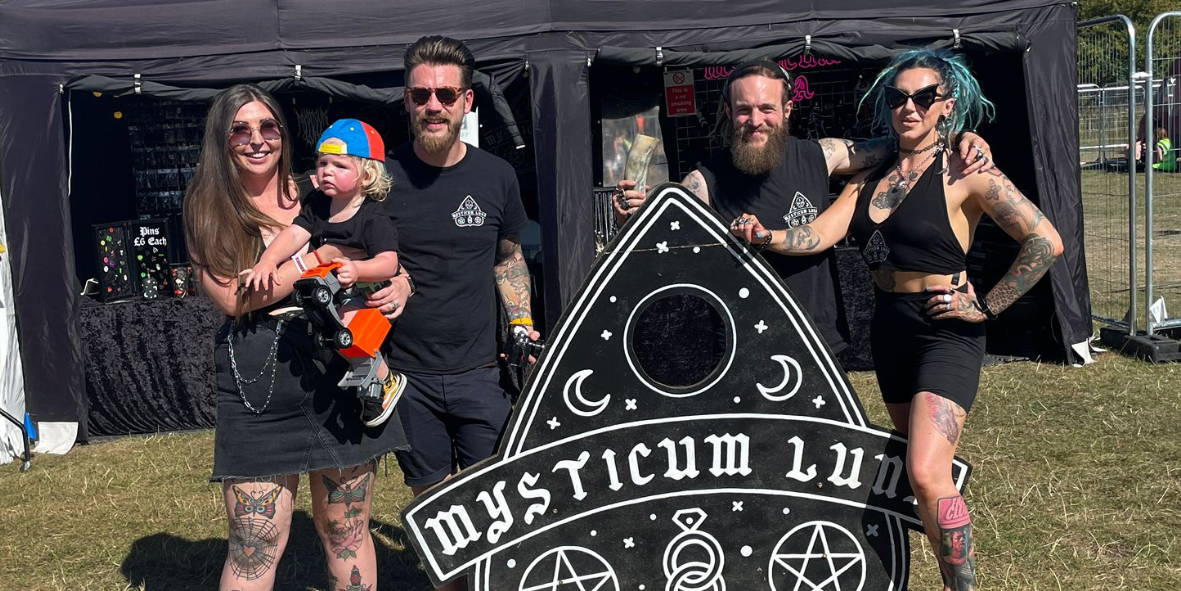 Also a big thank you to our Bloodstock team - we couldn't have done it without everyone. Paige, Ryan, Charlie, Jony, Hannah, Becca & even little Casey.